About Elias
About Elias
Skin By Elias is a private male grooming studio in Wilton Manors, specializing in men's skin care
Services Include:
Skin Analysis
Facials
Micro-Dermabrasion
Body Scrubs and Masks.
Full Body Hair Removal including the male Brazilian (aka the "Manzilian")
Galvanic Therapy and High Frequency Therapy
Deep Back Cleansing
Body Hair Clipping/Trimming
Make-up
Elias is a Licensed Skin Care Specialist in the state of Florida and is a member of Associated Skin Care Professionals.
Elias speaks English, French, Spanish, German, and American Sign Language. Communication is generally not a problem.
Elias graduated top of his class and specializes in various types of facial treatments, incorporating the latest cutting edge equipment, modalities and techniques such as Micro-dermabrasion, High Frequency, and Galvanic disincrustation for mature to sensitive skin. Elias is well versed in all skin types and skin conditions. His approach to skin care targets men's skin specifically. Elias' passion is helping men of all ages look their best. You may have had facials before, but never anything like this.
As a male Esthetician, Elias caters to the Gay and Lesbian market, being a gay business owner himself. Elias strives to provide a completely professional service, in a secure and comfortable atmosphere for the gay community, where all customers can be comfortable being themselves.
Elias offers Facials and Skin Care Services, Micro-Dermabrasion, Deep Back Cleansing, Full Body Waxing, including Brazilian for men.  Waxing Services also include Brow, Ears, and Nose Waxing.  Back Waxing, Shoulders, Chest and Stomach, Full Legs and Butt.
Elias offers a private boutique-like location with discrete entrances. and his facials, waxing and deep back cleansings will rival any of the large day spas. For high-profile clients, your privacy is guaranteed.
Check the rest of our website for a full list of facial services and details, as well as waxing services.
Book your appointment now for a full facial or Men's body grooming service with Elias now. Come in and put Elias to the test and see why so many othes say they won't go any where else for facials or  body care services.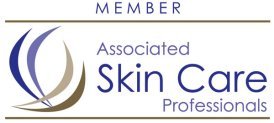 Elias is available 7 days a week with an appointment. Work schedule difficult?  Elias can also accommodate clients with specialized after hours or early hour treatments if needed.
About Wilton Manors
The City of Wilton Manors is approximately two square miles in area and is located in Broward County, Florida, just north of downtown Fort Lauderdale. Wilton Manors is often referred to as the "Island City" because its boundaries primarily follow the North and South Forks of the Middle River. Ideally located within minutes of the beach and downtown Fort Lauderdale, Wilton Manors is quickly becoming the "place to be" in South Florida.